Main Content
Mia Hash Sloan
Hometown: Winston Salem, NC
Denominational Affiliation: Nondenominational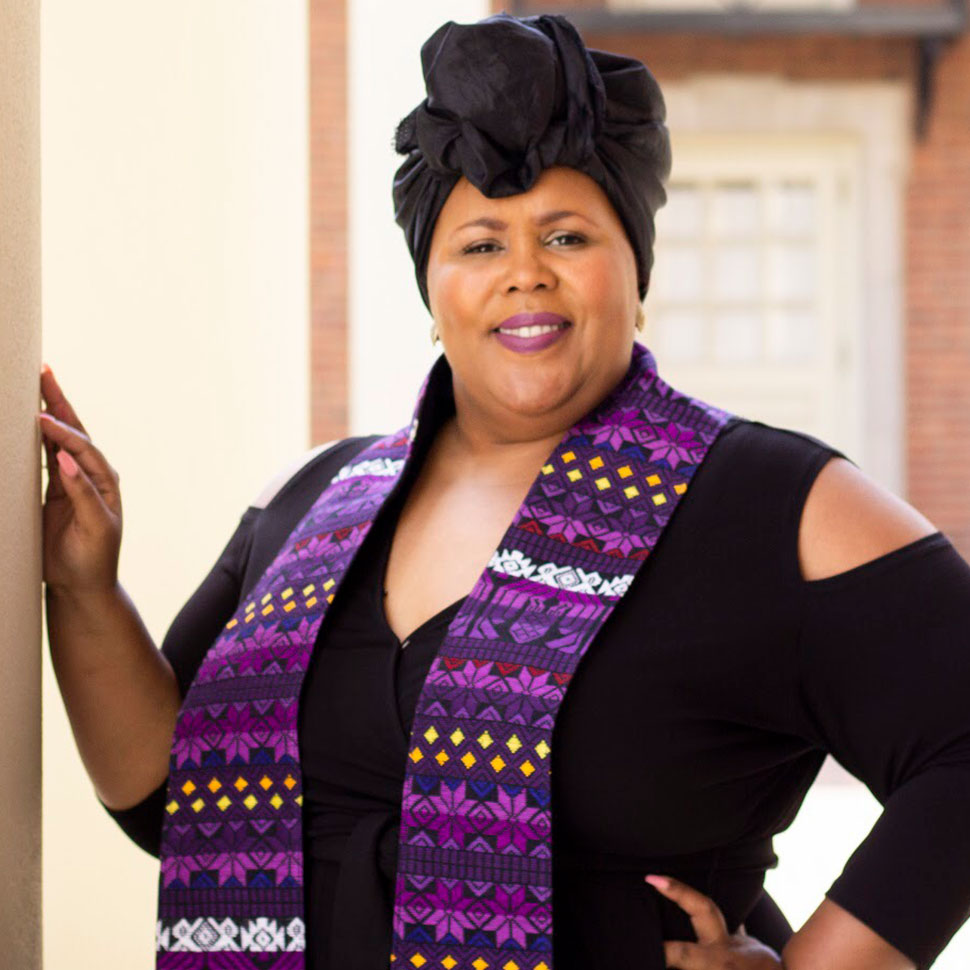 Before attending the School of Divinity, Mia earned a Bachelor of Arts at Winston-Salem State University and worked full-time for 16 years as a youth pastor at St. Peter's Church and World Outreach Center. She came to Wake Divinity to remove the rigidity out of her theological framework, and to be challenged in her thinking in a way that would life-changing and giving for her calling and ministry to the congregation and community.
What are some of your most meaningful experiences in ministry or community service?
To see the progression and transformation of the young people that were a part of your ministry. To witness them coming into their own identity is very cathartic. This witnessing is an indication of the power of faith and the power of seeds being properly nurtured. When you are in ministry you become connected to people and their struggles. Therefore you are uncertain if your mentorship, discipleship is effective and to witness otherwise is very life-giving for a minister.
Who has impacted you most during your time at Wake Div? What have you learned from them?
From the admission process, to the scholarship and formation provided by the faculty, the Chaplain's office, the Counseling Center, each space has impacted me in very powerful ways. The total experience has been very impactful.
How has your time at Wake Div shaped your sense of who you are and what you are called to do?
For years I was ashamed to admit that I was uncertain about my calling, for various reasons. Now, I feel like the leper who was cleansed, and in my cleansing and shedding of false self I can truly, and boldly, proclaim that I have been called. My community called me before I had my knowing and in hindsight that could have been a good thing due to the way that I viewed myself; I do not believe that I would have thought that I was worthy enough to be a conduit for the Divine.
What is one of your favorite memories from your time at Wake Div?
Sitting in class one day in Old Testament the Holy Spirit revealed to me things that I stored in the attic of my heart that were a hinderance to my authentic self. This was the day that the awakening process began. I was forced to confront things that I hid and stored away about myself.
As you reflect on your time here, what advice would you give your first-year self?
Trust the process.
What's next for you? What vocational path do you hope to pursue?
I will remain in congregational ministry as a pastoral director.  I am strongly discerning my next steps in leadership and pastoral development; therefore I do believe that I will pursue my Doctorate of Ministry.
Categories: Graduation, News
Recent Posts
June 1, 2023

May 19, 2023

April 5, 2023