Main Content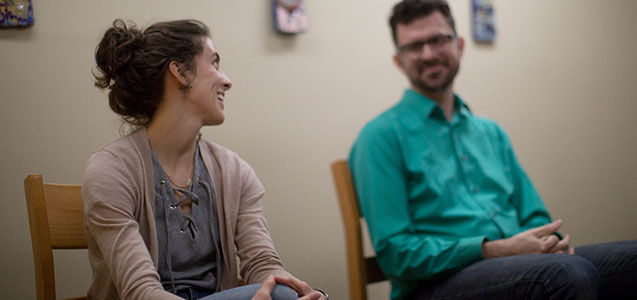 by Luke Klingstedt (MDiv '20) and C. Mark Batten, Office of Communications
Media Contact: C. Mark Batten | battencm@wfu.edu | 336.758.3959
In the Spring of 2016 students in the School of Divinity's Spirituality and Discernment class participated in an off-site weekend retreat that immersed students in the discernment process called a "Clearness Committee." The class was led by Dr. Christopher Copeland, director of leadership development and spiritual life, and assistant professor of the practice of spirituality.
What resulted from this initial retreat are continued offerings, each semester, of six-week Clearness Committee gatherings for students.
The Clearness Committee process has roots in the Quaker tradition, which imagines that every person has divine light inside of them. Throughout life, this light can get covered up, and the clearness committee is one practice that seeks to uncover it.
During the initial retreat, Copeland asked each student in the class to write out a question for discernment that the members of their assigned committee would read before meeting. Upon gathering the committee would sit in silence and pose questions for each member of the group to help them come to more clarity about their issue.
This retreat had an impact on many of the students who attended.
Third-year Master of Divinity student Kevin Garrity, who attended the retreat during his first year of study, noted that, "Dr. Copeland introduced us to the norms and mechanics of the practice without over-instructing. While he taught us how the Clearness Committee might go, he also taught us that there were things he could not teach us about how things would go. Simply put, he allowed the magic of the practice to reveal itself to us as first-time practitioners."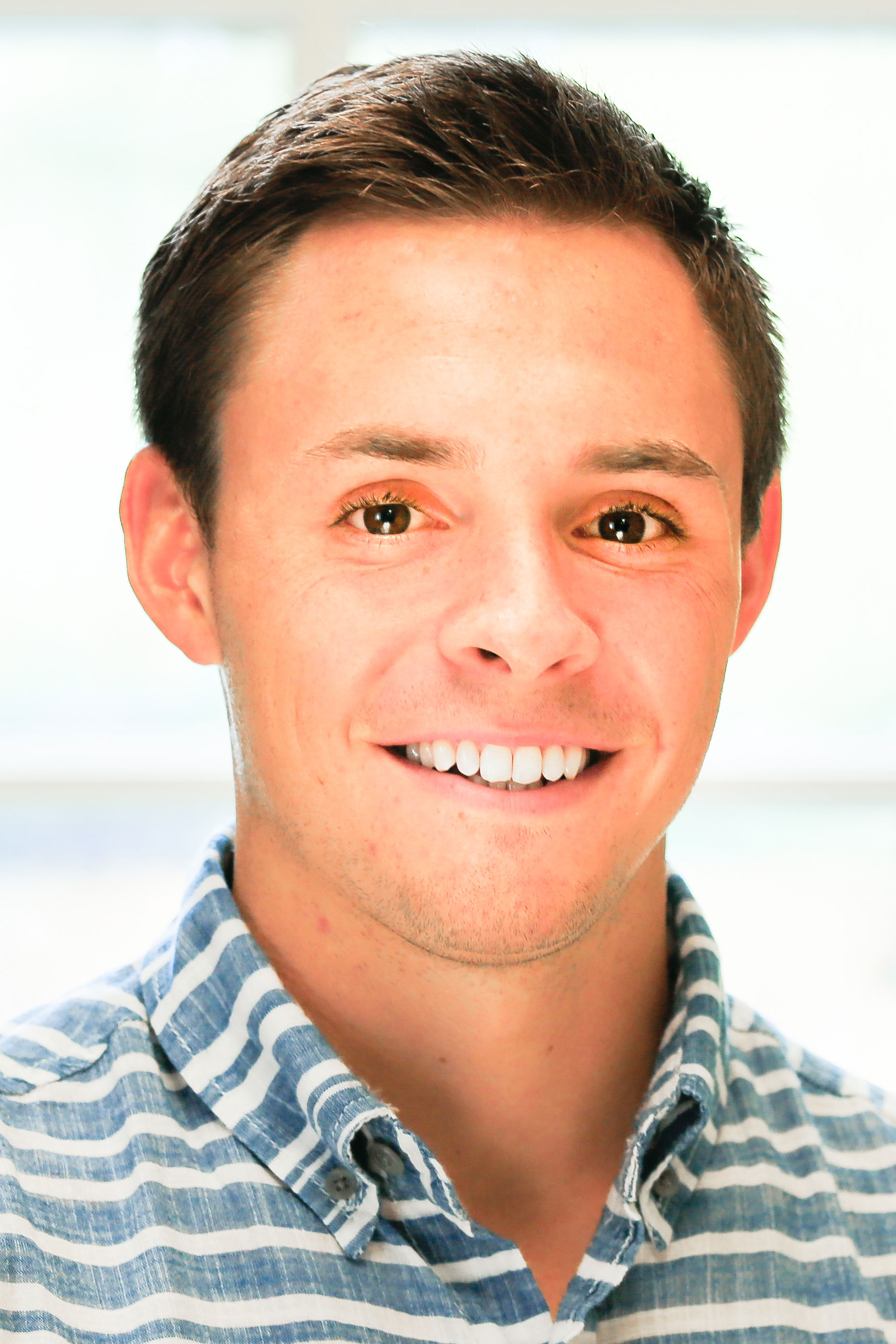 Due to the interest in the process like that of Garrity and other students, Clearness Committees were offered to the entire student body. Sessions were designed to teach students how to practice this discernment process. For six weeks a student would practice one of three different roles: focus person, clerk, recording clerk.
Copeland believes a key part of this process is listening.
"Students listen more deeply through this process - more deeply to themselves, to their peers, and to the nudging of the Spirit. It's beautiful to watch students learn how to ask questions that arise in them rather than thinking up the next thing to say." Dr. Christopher Copeland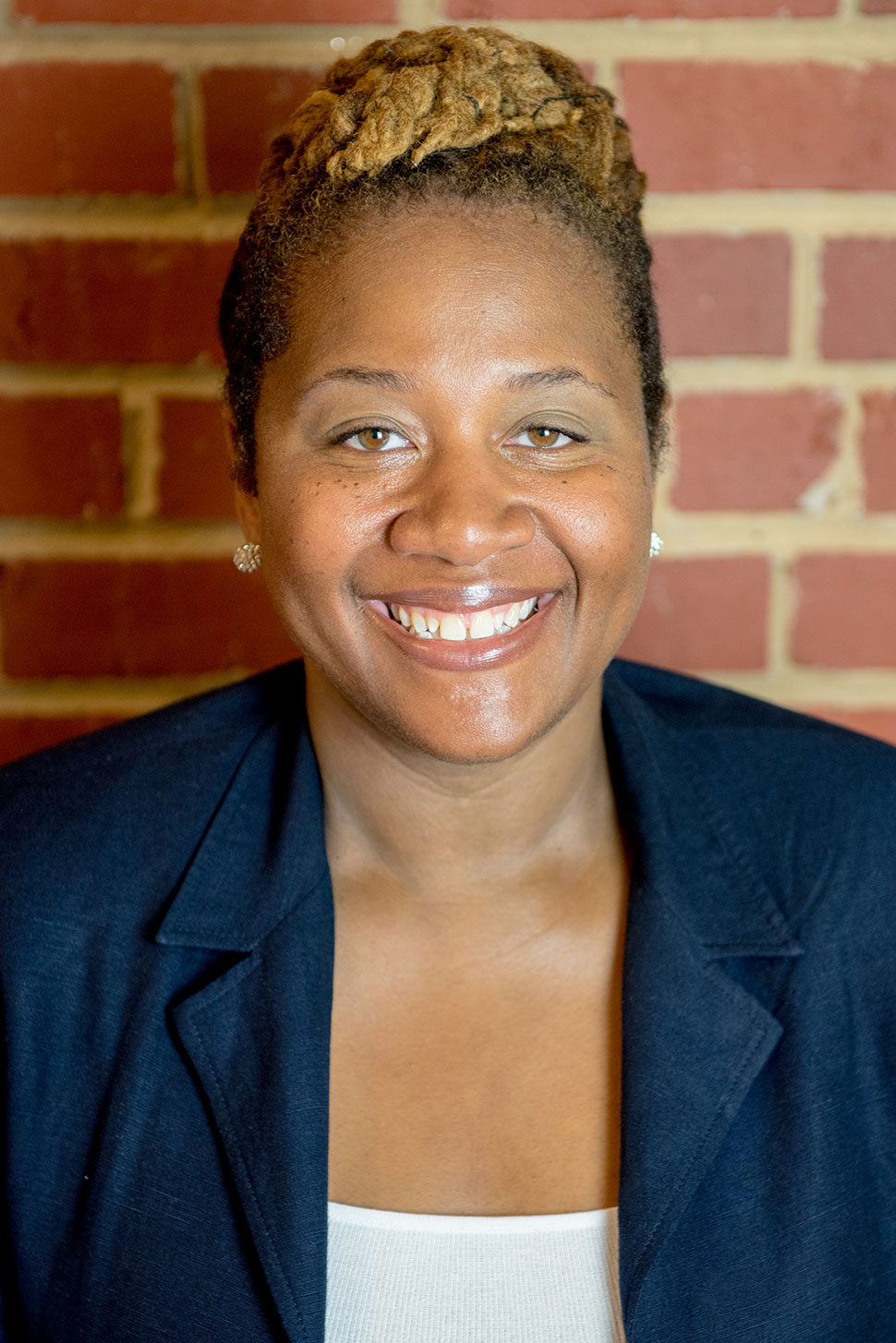 Part of the appeal of the committees seems to be its intentionality and uniqueness said second-year student Pamela Mitchell. "It allowed me to find another way to connect with the Spirit. I've never really tried anything more than group and individual prayer."
"It provides a relaxing environment to be open and aware. Even after the session you are allowed to go back and revisit some thoughts or meditate on some things alone," Mitchell continued.  "It's not intrusive, no one has to know exact events or people, but they are able to ask questions to help clarify some questions you have."
The long term impact this process has had on students is evident. Garrity says that he "can remember, word for word, what certain people on the committee said" and Mitchell notes that she is now more sensitive to Spirit and allows herself to slow down enough to meditate.
While many have participated in the process before, Copeland hopes this spring will bring a continued deepening of learning and a greater trust of the process. "My desire is that students find the Clearness Committee to be a way to aid their discernment, to grow their faith, to build trusting community, and to learn a powerful tool that they can offer to others in various ministry contexts."
Second-year Master of Divinity and Master of Arts in Counseling student Hannah McGrath is leading this semester's committee and is working to ensure that happens.
"There's something sacred in letting a group of people, some whom you may count as close friends and some of whom you may hardly know, work through discernment questions with you. There is a level of trust built throughout the process that is very unique." Hannah McGrath (MDiv/MA '20)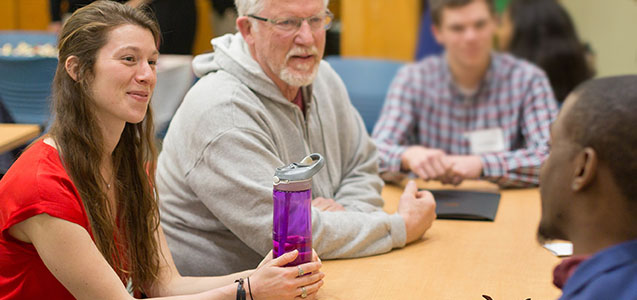 Did You Know?
We provide substantive and meaningful spiritual life. Whatever tradition you come from and however you call God by name, worship and prayer are integral parts of your formation. As a community of faculty, staff, and students we worship twice a week. We also join together for intercessory prayer, for retreats, and in other spaces to share stories and exercise our spiritual gifts.
Categories: Current Students, News, Spiritual Life
Recent Posts
March 21, 2023

February 16, 2023

February 2, 2023