Main Content
CBS News' Religion & Culture division recently visited Statesville, N.C. where they interviewed second-year Master of Divinity student Reginald Keitt to discuss white supremacy and religion in America.
"I hope the nation will see that there is an active ecumenical movement going on centered around racial unity," Keitt said when reflecting on the interview.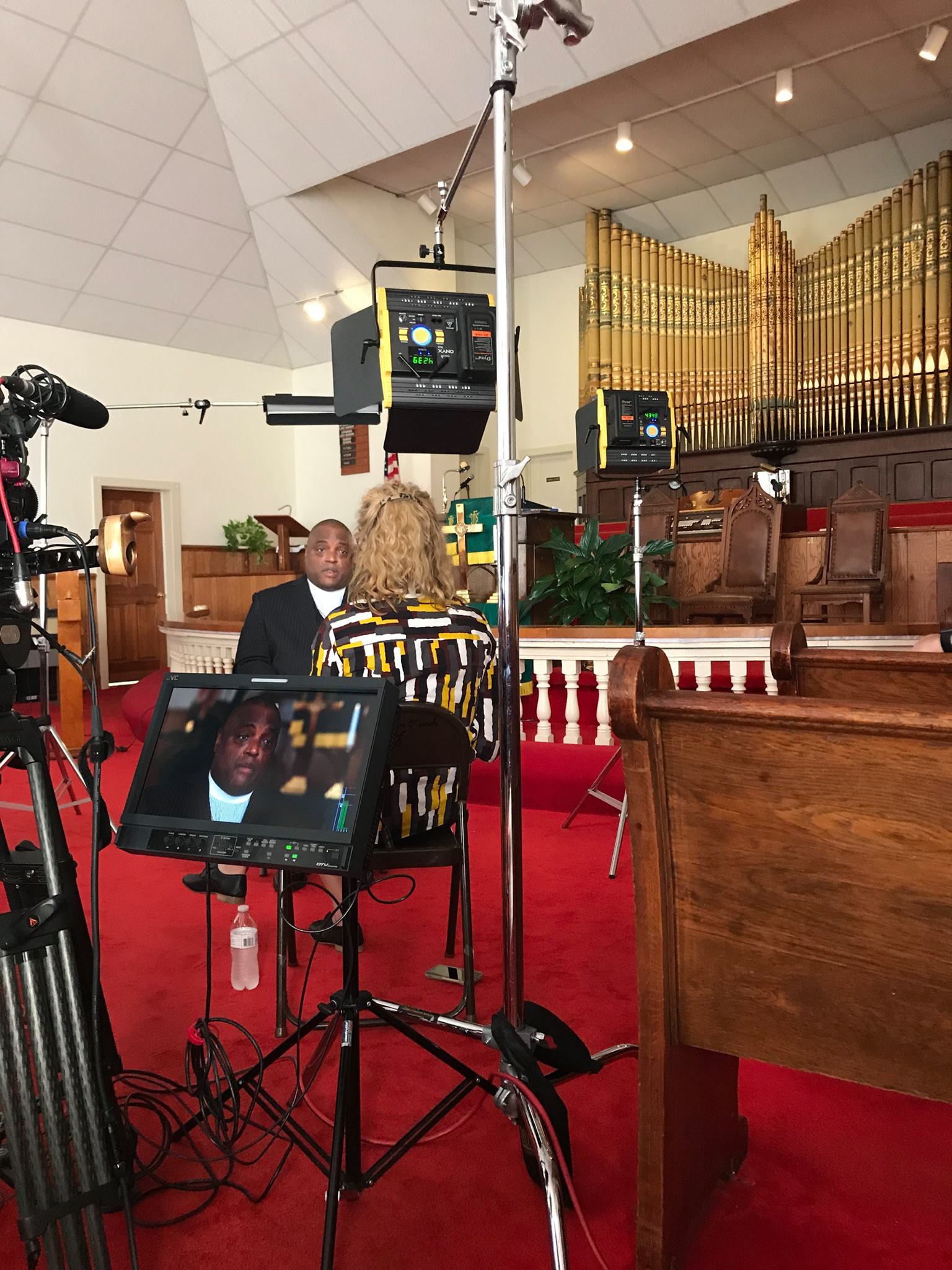 "In addition to the clergy and laity, citizens and civic organizations are resisting antiquated thinking that continually oppresses certain segments of society."
CBS also came to interview Rev. Robert E. Lee IV about the removal of statues in the South, one of which was at the center of the events in Charlottesville, Va. earlier this year. Lee, who is a descendant of the legendary general of the Confederate Army during the Civil War, General Robert E. Lee, recently stepped down as pastor of a United Church of Christ congregation in North Carolina.
Keitt, who currently serves as the pastor at Mt. Pleasant A.M.E. Zion Church in Statesville, has had the privilege of serving as a ministerial mentor to Lee and invited him to speak at a recent worship service at Mt. Pleasant.
"The School of Divinity has challenged me to consider the oppressed in every situation, whether it be by racism, classism, or sexism," said Keitt. "As we address the rhetoric, propaganda, and strong language of white supremacy we must do so with passion and zeal to consider those who are being oppressed. Rev. Lee's voice is one of many who are joining together in this clergy movement."
In addition to his work in the church, Keitt is the President of the Statesville Branch of the NAACP, an executive board member with the Human Relations Commission in Statesville, and a site coordinator for Iredell County LIFT Academy, a non-profit that serves at-risk youth.
Keitt's activism is in response to what he describes as a call into the public square similar to that of the biblical prophets. "The time is upon us when we must dare to be the Christians we profess to be."
The first episode of the documentary, "Faith on the Front Lines," aired Sunday, December 17 and is now viewable online.
Categories: Current Students, News
Recent Posts
June 1, 2023

May 19, 2023

April 5, 2023