Main Content
by Luke Klingstedt (MDiv '20) and C. Mark Batten
Media Contact: C. Mark Batten | battencm@wfu.edu | 336.758.3959
Earlier this year Peace Haven Baptist Church in Winston-Salem, N.C. celebrated its 60th anniversary. In addition, the church highlighted its ministry with pastoral assistants who serve at Peace Haven through the School of Divinity's Art of Ministry program.
The homecoming weekend events and worship service were attended by many School of Divinity professors, alumni, and current students.
During the homecoming celebration, Peace Haven launched a special emphasis on CARE: Celebrate, Appreciate, Relate, and Elevate, describing it as "a celebration of what God has been, is, and will do through Peace Haven Baptist Church."
Second-year Master of Divinity student Raven Hill currently interns at Peace Haven. "The CARE Campaign attempts to bring the church community together by allowing us to share our stories," she said. "Celebrating, appreciating, relating, and elevating may be parts of this coordinated campaign, however, these are all qualities that were already present at Peace Haven."
2013 School of Divinity alumnus and former Peace Haven pastoral assistant Reverend John Carroll led the anniversary worship celebration around "rekindling the gift," urging everyone attending to "not settle for the cooled over ashes of cultural acceptance or the safe life of smothered flames." Rather, he said, "stir up the gift, rekindle the faith, open yourselves to the fresh winds of the Spirit for the world is in need of continually stirred up love that will provide warmth and light."

For Carroll, his internship at Peace Haven Baptist Church provided a place to stir up the gift. While a pastoral assistant he taught Bible studies, participated in worship, led a committee, cared for those around him, and took part in facilitating group conversations.
"These experiences gave me a community that called me their own. That was far more than I could have asked for in an internship, but it was exactly what I needed." Rev. John Carroll
For Hill, who will complete her internship as a pastoral assistant next year, Peace Haven has provided an inclusive and reconciliatory experience. "Sunday morning is notoriously the most segregated time of the week," she noted. "Growing up in a traditional Black church and denomination, I did not have many worship experiences with people of a different race. Peace Haven has allowed me a space to worship, to grow, and to experience the unconditional love of God, but most importantly, a chance to interact with white believers. What has resulted are beautiful moments of sharing my experiences while creating new ones."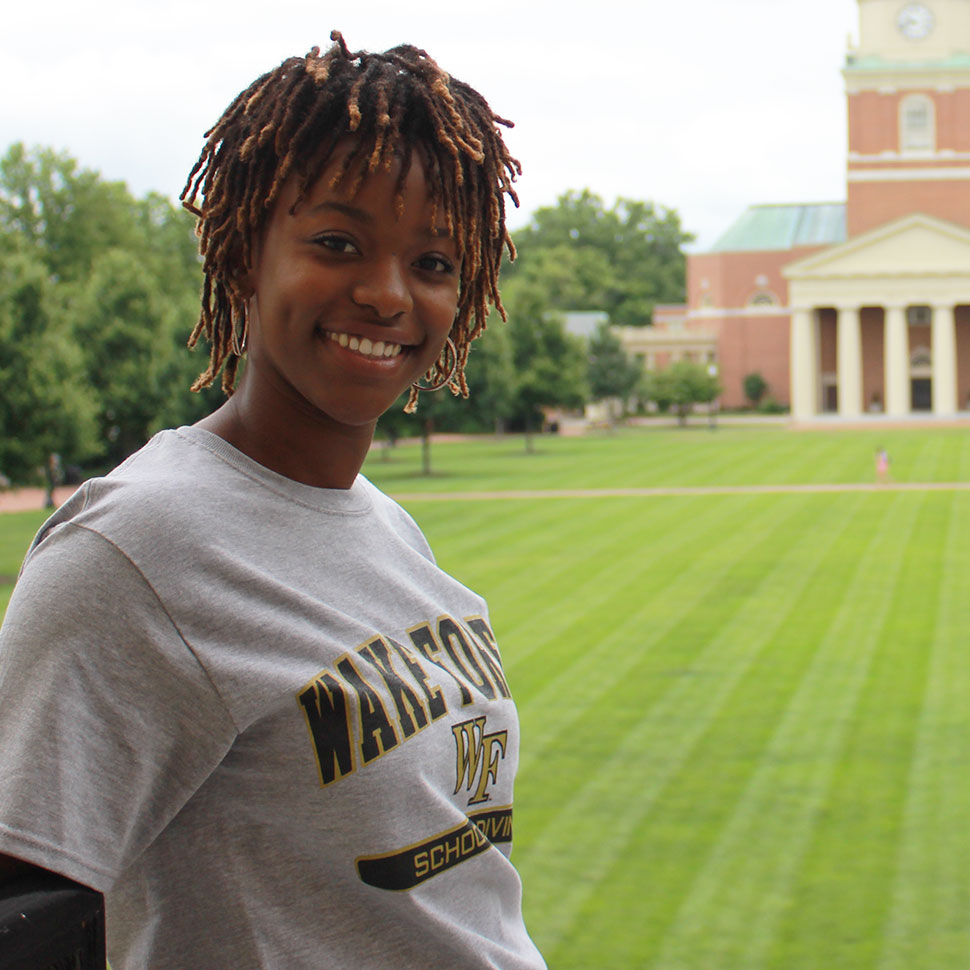 Reverend Nathan Parrish ('85, MA '90) has served as the Pastor at Peace Haven since 2002. The School of Divinity began partnering with the church in 2009 and since then eleven divinity students have completed their Art of Ministry internship requirement with the congregation.
"We seek students in their first year who desire a ministry placement in a congregational setting and who want to commit for the totality of their time in the divinity school," Parrish said. "We have had students for as long as four years serving in our church and  have ordained seven students to gospel ministry. All of them continued to serve in vocational ministry."
"From the outset, Peace Haven envisioned this relationship with divinity school students as a ministry of the church. Our primary goal has been to invest in the future of Christian ministry by investing in the lives of future leaders. Of course, student ministers also enrich our congregational life with their gifts, perspectives, leadership, service, and lives. We receive from them as well as give and offer to them." Rev. Nathan Parrish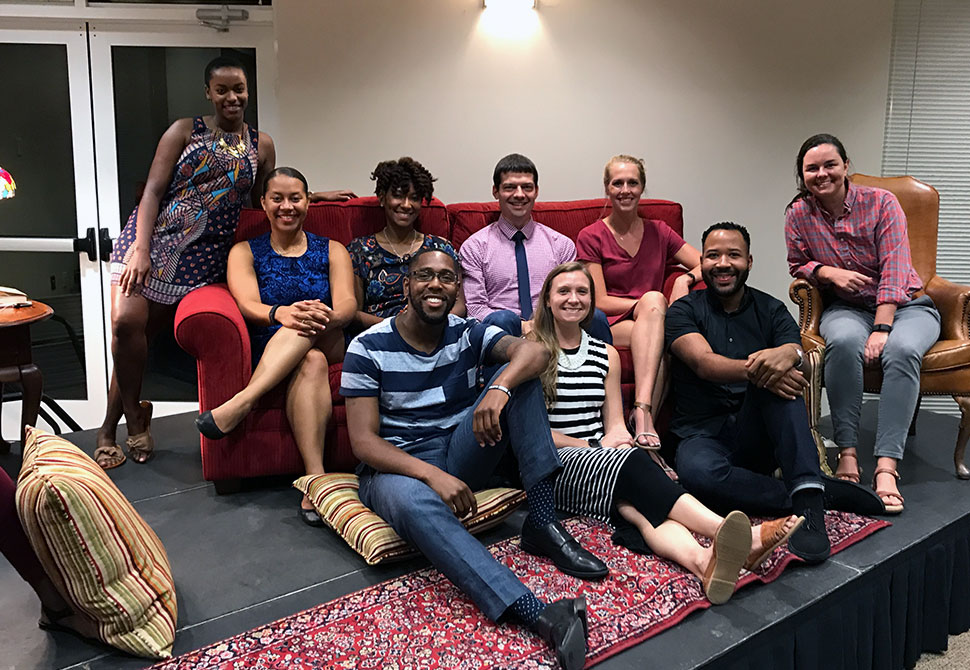 John Senior, Director of the Art of Ministry program at the School of Divinity, says the partnership with Peace Haven Baptist Church is a special one.
"One of our most important ministry partners, students bring the powerful experiences they have had working in the church with them back into the classroom," Senior said. "This informs the way that they learn and understand what theological learning really means on the ground."
This relationship between divinity students and Peace Haven Baptist Church is one example of the many partnerships the School of Divinity has formed with local churches, organizations, and non-profits.
"Partnerships like the one with Peace Haven strengthen student learning and leadership skills. In these partnerships the community invites our students to serve in pastoral leadership roles, to be acknowledged and embraced by the church community as pastors, and to be given pastoral responsibilities in a broad range of the church's ministries that give students opportunities to practice preaching and worship leadership, pastoral care, administration, education, and other skills critical to ministry in congregational settings." John Senior
More about the Art of Ministry Program
The School of Divinity's Art of Ministry curriculum focuses on vocational formation, integrating classroom and internship-based learning to introduce students to the life and work of ministry. Throughout the three years of the Master of Divinity program, students begin to understand the instincts, habits, virtues, and skills that hang together in complex and organic ways and that nourish the life and work of ministry.
Categories: Alumni, Art of Ministry, Current Students, News
Recent Posts
March 21, 2023

February 16, 2023

February 2, 2023