Main Content
by Erica Saunders (MDiv '19)
Media Contact: C. Mark Batten | battencm@wfu.edu | 336.758.3959
Located about a mile off the western coast of Scotland, the Isle of Iona is home to the Iona Abbey Centre, a monastic settlement with deep roots in hopeful rebuilding of community in Scotland and beyond. The island, which has been a center of the Christian tradition since the 6th century, has been described as a "thin place" where the ordinary obstacles to feeling God's presence are less powerful.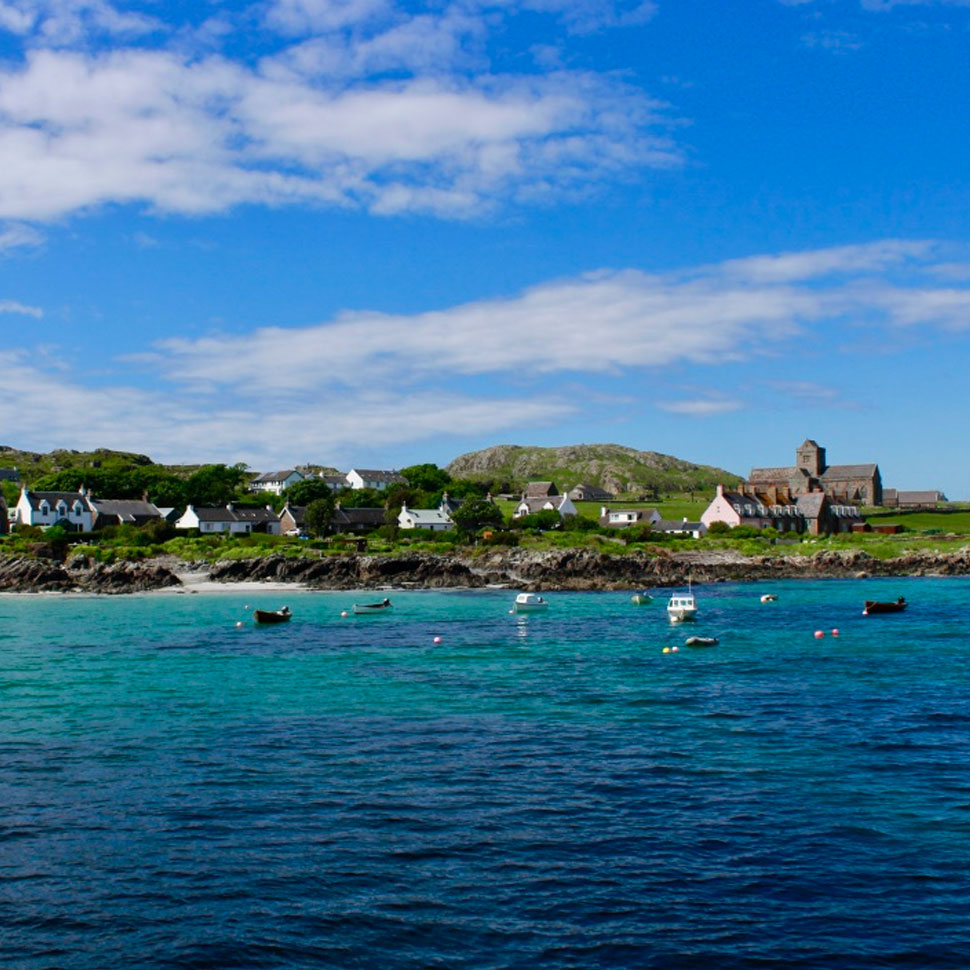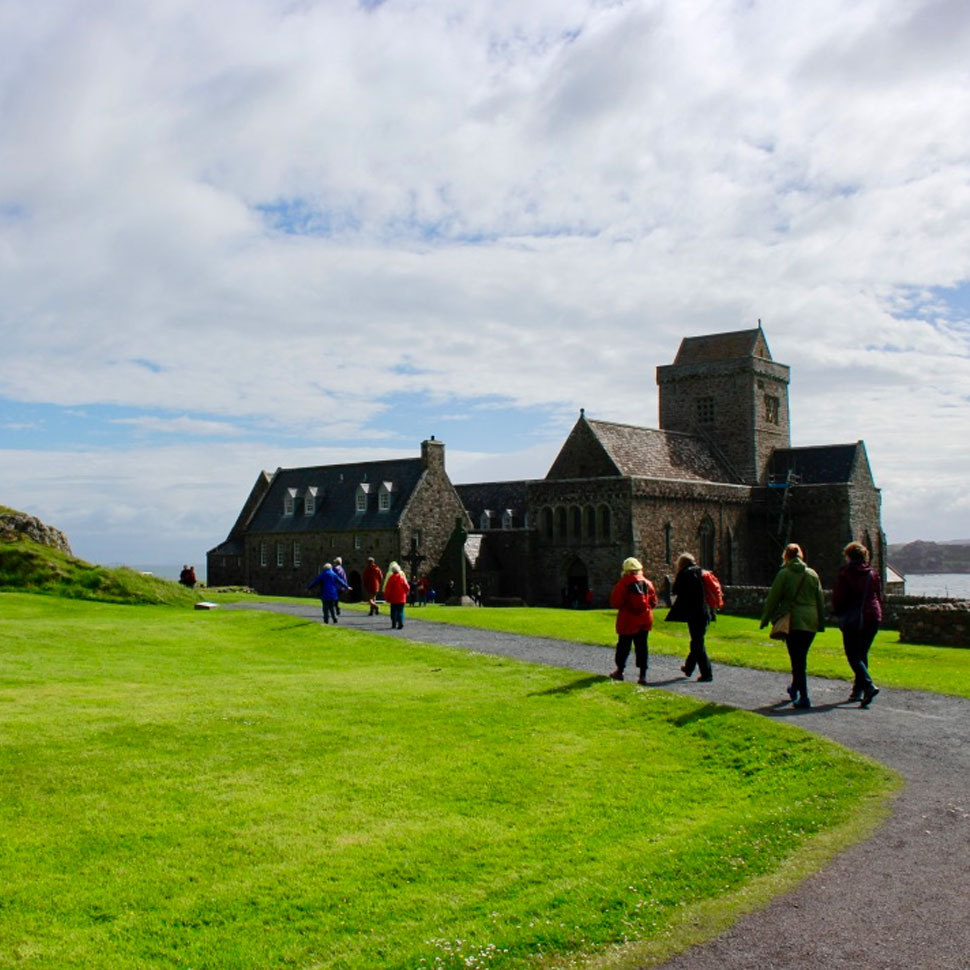 From June 10-18, a group of School of Divinity students, faculty, and staff traveled to the Isle of Iona for a nine-day pilgrimage. Travelers stayed in the monastery, participated in worship, common meals, and shared chores, and took a pilgrimage tour of the island. Before traveling, however, students took an intensive course on Celtic Spirituality, which explored the history, major figures, and contemplative practices of the Celtic Christian tradition.
"The trip was a pilgrimage, going forth from our comfortable spaces to encounter God, learn about ourselves, and build community," said Michelle Voss Roberts, associate professor of theology. Voss Roberts along with Christopher Copeland, assistant professor of the practice of spirituality, organized and planned the travel course.
In study and while traveling, students were introduced to the history and characteristic themes of Celtic Christian theology, contemplative spirituality and practice; they explored the sacredness of place, ecology, creative worship, and the voices of those whose stories have been marginalized in Christian faith.
"One of our themes was 'home,'" Voss Roberts said. "We explored how a sense of belonging can be found within, when we are connected to our eternal source. As religious leaders, students were given opportunities to express their desires to cultivate the practices of gentleness and attention to the presence of God in others, themselves, and the world," she continued. "Practices they experienced in Iona."
Third-year Master of Divinity student Marc DeCoste was one of the student participants and says that he found an extended sense of peace while at Iona. In an essay integrating takeaways from the course readings and his experiences at the Abbey, he wrote,
"I came to Iona with a lack of peace in my life, given the chaos of the last year and a half. The experience showed me the importance of pausing in my normal daily life, of taking in the beauty of the world around me."
"On a hike, for example, this means taking in the view, savoring the beauty of the natural world, rather than rushing off to the next vantage point," he continued. "In my work this means taking time to appreciate and savor time spent with my youth. It means enjoying simple time spent among the community at my church and times of growth and learning. Recent life experiences have definitely taught me to slow down and appreciate life more."
Encouraging a global perspective.
The pilgrimage to Iona was one of the several cross-cultural connections, or travel courses, offered annually through the School of Divinity's Master of Divinity curriculum. All students are required to complete one cross-cultural connections course to connect with a religious, social, ecological, and spiritual environment of a particular place in order to reflect on the nature of ministry in a variety of historical and contemporary settings. Other courses traveled to Nicaragua, exploring the intersections of faith and health, and Washington, D.C., experiencing spaces of public witness in American public and political life.