Main Content
Media Contact: C. Mark Batten | battencm@wfu.edu | 336.758.3959
Wake Forest University's School of Divinity has been recognized as a Seminary that Changes the World, Class of 2017-18, by the Center for Faith and Service.
Each year, the Seminaries that Change the World identifies a select group of seminaries and divinity schools offering innovative courses, programs, and opportunities for students seeking to engage in social justice and service work while in seminary.

"From our programming to curricular revisions and formation experiences that address the crucial issues of our day, we strive to provide space that is creative and flexible. This empowerment through conversation is a moral and character-building act that strengthens communities and prepares students to listen and learn, actively." Gail R. O'Day, Dean
Uniquely positioned in theological education
The School of Divinity has been recognized annually by the Center since 2013 as a transformative leader in theological education. With its expanding academic offerings, including a dual degree pathway in management, and innovative community programming, like the Food, Health, and Ecological Well-Being Program, students continue to have the opportunity to engage and help lead in generation-defining issues.
The school's Master of Divinity degree includes course requirements focused on four areas: race and class, gender and sexuality, religious pluralism, and science, health, and ecological well-being. These requirements reflect the changing 21st-century patterns of religious life in order to cultivate a generation of leaders who embody hospitality and are attentive to diverse religious, racial, ethnic, cultural, gender, and sexual identities.
Rev. Ryan Eller, a 2007 Master of Divinity graduate, currently serves as the Executive Director of Define American, the nation's leading nonprofit cultural change organization that uses the power of story to humanize and shift the conversation about immigrants, citizenship, and American identity. "We are at a moral crossroads as a country, and amidst a global migration crisis where more human beings are not just migrating, but being forcibly migrated throughout the world," he says. Prior to his work with Define American, Eller served with Change.org and Communities Helping All Neighbors Gain Empowerment. He also regularly contributes to the Huffington Post.
His is one of over 400 stories that illustrate the creative ways our students integrate faith and service so they can witness to and participate in God's hopes for the world.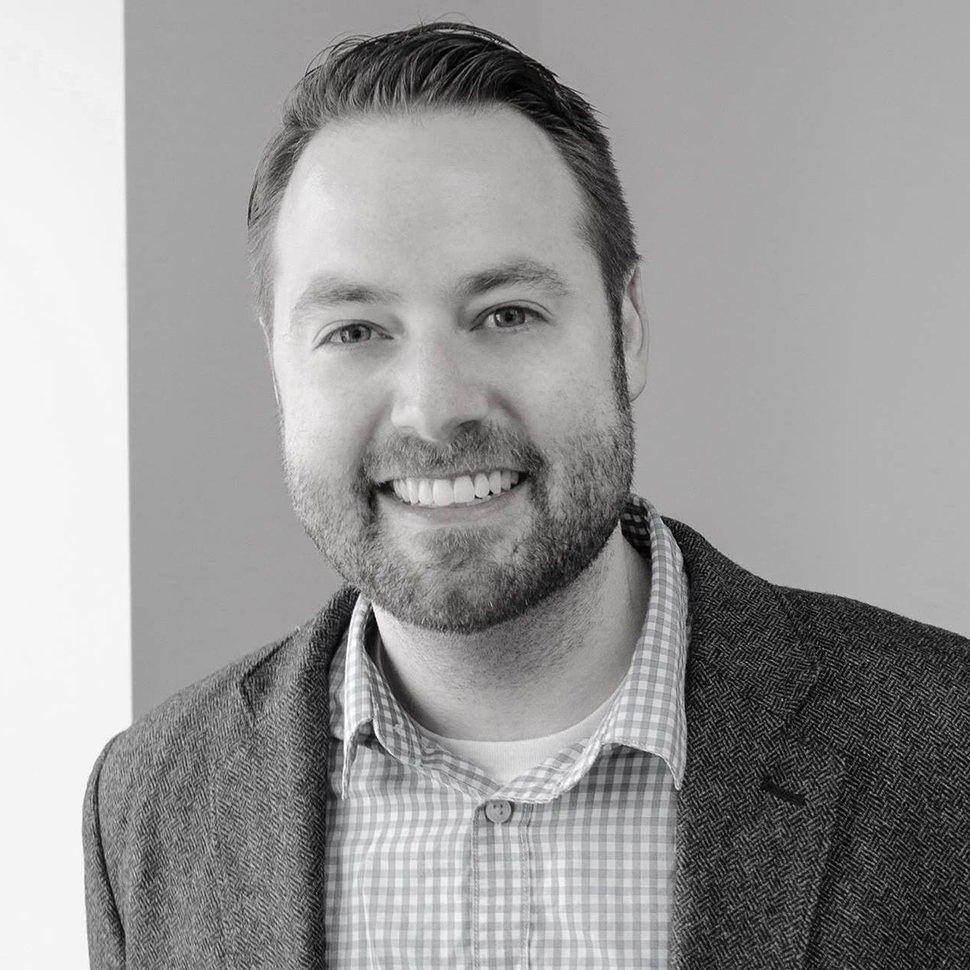 Diversity and academic setting promotes holistic formation
The school's offerings are enhanced by the rich diversity of the student community and its setting within a nationally ranked top 30 university. With a student body that identifies as 47% ethnic minority and 58% female, and with over 32 religious affiliations and an age span of 22 to 64, what results is a vibrant educational environment where students do the hard work of dialogue and push themselves beyond what might be comfortable in order to deepen their capacity for empathy. This diverse setting models both the communities many graduates will serve, and how to enact compassion and reconciliation to effect positive change and create a just society.
At Wake Forest University, all full-credit academic courses are taught by faculty, not graduate assistants. Fulfilling the teacher-scholar ideal, School of Divinity professors serve as teachers and mentors who aid students in examining their roles as public leaders in vocations focused on homelessness and poverty, chaplaincy, community organizing, refugee resettlement, disability accommodations, and many more callings. They do this in the classroom, in settings like the Appalachia region, Nicaragua, Egypt, and Israel, and through the school's Art of Ministry program, a three-year curriculum that focuses on vocational formation, integrating classroom and internship-based learning and ministry practice in a variety of settings.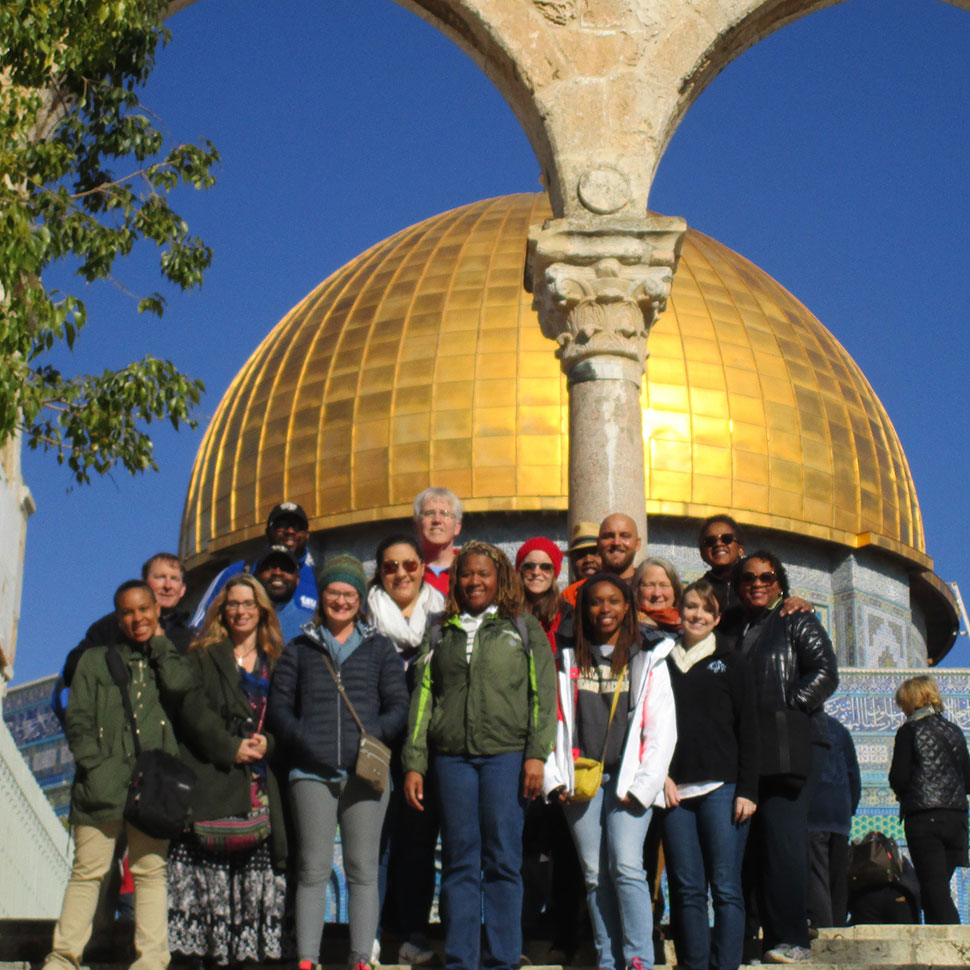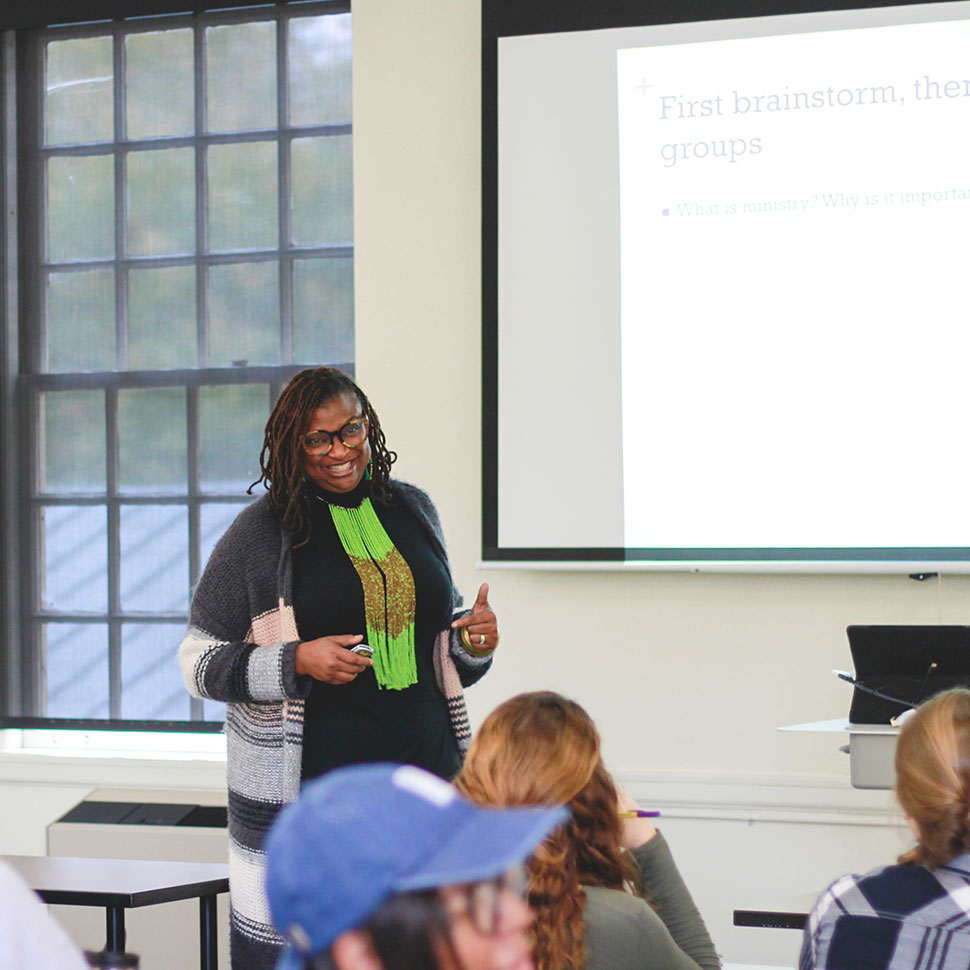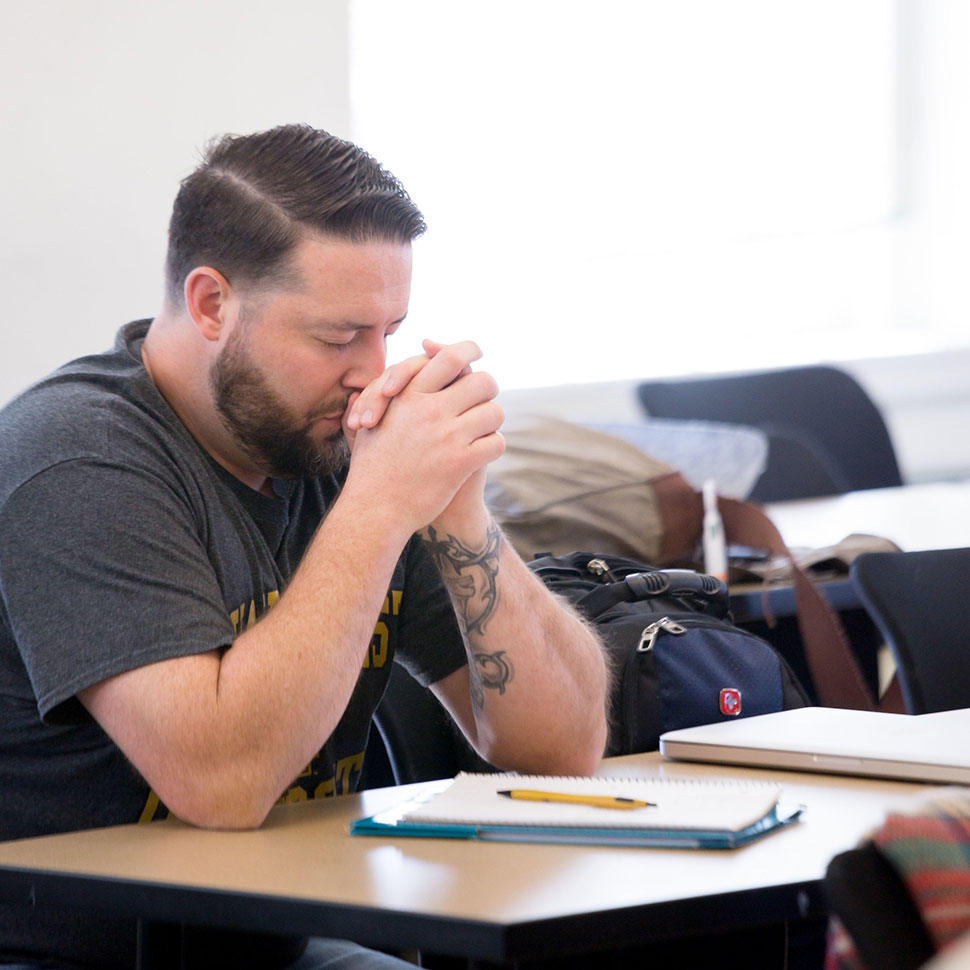 Earlier this year Melva L. Sampson, assistant professor of preaching and practical theology, led a course centered around womanist proclamation. "Our world is in desperate need of repair," Sampson said when reflecting on planning the class. "Intolerance of difference has overrun our moral sensibilities wherein we fail to see God in one another, ultimately prohibiting our ability to see God in ourselves." The course examined how Black women and girls use speech – or performed word – and movement – or embodied word – to intentionally disrupt popular terrains where Black bodies are literally and metaphorically disembodied.
Unmatched commitment to financial aid
The School of Divinity is committed to making these resources for engaged study and practice accessible and affordable by awarding each student a comprehensive financial aid package. One hundred percent of students at the school currently receive scholarship support ranging from one-third tuition to full-tuition plus a stipend. The school offers finance-related courses and coaching as well as paid internships in an effort to help students engage money responsibly and build financial competency. Moreover, in 2016 the school placed a five-year cap on its annual tuition.
The School of Divinity seeks to accomplish its mission of educating leaders to be agents of justice, reconciliation, and compassion by providing a learning community that focuses on professional formation. With accomplished faculty, imaginative courses, meaningful community and spiritual life, and leadership development resources, the Wake Forest difference is lived out in the spirit of the University's motto, Pro Humanitate, where together students and faculty use their callings to better the lives of others.
The list of Seminaries that Change the World is published by The Center for Faith and Service out of McCormick Seminary, whose work helps the church to be present and relevant in the lives of young adults. Through a variety of initiatives, including Seminaries that Change the World, The Center partners with seminaries, summer camps, colleges, youth corps, denominations, and local congregations to create programs and resources that help young people connect their passions for service and justice with their faith.
For more information about Seminaries that Change the World, or the School of Divinity's unique programs, courses, and scholarships, visit www.FaithandService.org.
The Center for Faith and Service also announced this year's group of seminaries in the Huffington Post.