Main Content
by C. Mark Batten
School of Divinity faculty publish regularly. This update will help you explore the depth and breadth of our faculty's most recent publications and ongoing research.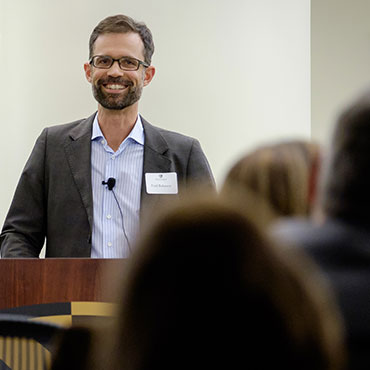 Fred Bahnson is Assistant Professor of the Practice of Ecological Well-Being and Director of the School of Divinity's Food, Health, and Ecological Well-Being Program.
"The Priest in the Trees: Feral faith in the age of climate change," an article Bahnson wrote for Harper's Magazine in December 2016 has been anthologized in Rooted: The Best New Arboreal Nonfiction (Outpost19, 2017), edited by Josh MacIvor-Andersen. The anthology is available for purchase on Amazon.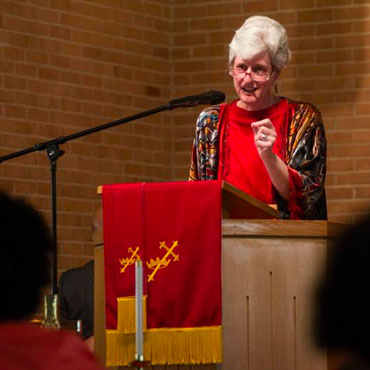 Jill Crainshaw is Acting Dean and Blackburn Professor of Worship and Liturgical Theology.
"Like a wilderness guide, Jill Crainshaw leads us through poetry and politics, science and spirituality, to open our eyes to the wonder of God's active presence all around us. Drawing from a deep well of sacramental theology, Crainshaw shows us the profound relationship between our sacred rituals and our daily lives, that we may live more mindfully, passionately, and faithfully. Her book is a great gift to preachers, liturgists, and all people who seek to love God—and God's world—with all their heart, soul, mind, and strength."
Kimberly Bracken Long
Editor, Call to Worship: Liturgy, Music, Preaching and the Arts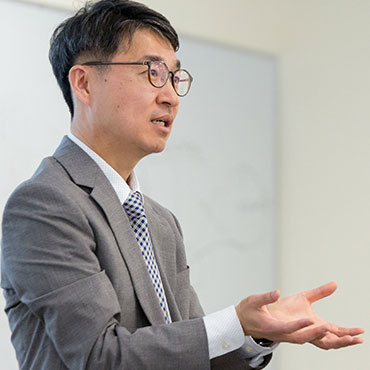 Kevin Jung is Associate Professor of Christian Ethics.
From the Publisher: In the 21st century and in a globalized world, how can an ethic of responsibility orient the powerful human striving for the enhancement of life? – This question is at the center of the program of theological humanism developed by the American ethicist William Schwei­ker. His ethic of responsibility takes the integrity of all human as well non-human life as a central criterion for the enhancement of life. The contributions of this collection dedicated to William Schweiker discuss and explore key elements of his work, in exemplary studies and from a variety of disciplinary perspectives. They examine the contours of this ethic, analyze the claims of a moral realism, and investigate the backgrounds of his theological humanism.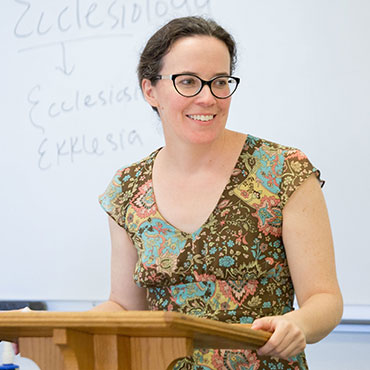 Elizabeth O'Donnell Gandolfo is Earley Assistant Professor of Catholic and Latin American Studies.
Gandolfo is a recipient of a Course Development Grant on "Suffering and the Good Life" from the Center for Christian Thought at Biola University.  This grant will contribute to the development of a new course that will be co-taught by Drs. Gandolfo and Melva Sampson in Spring 2018 entitled, "Dangerous Memories: Theologies and Practices of Remembering Suffering."
Book review of Abounding in Kindness by Elizabeth A. Johnson in Interpretation: A Journal of Bible and Theology 71/3 (2017).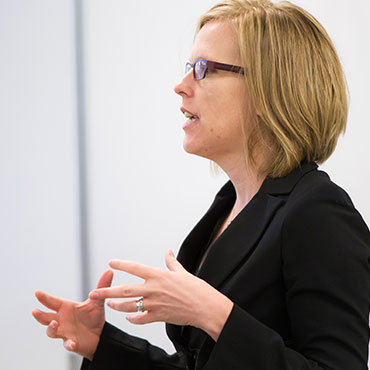 Katherine A. Shaner is Assistant Professor of New Testament.
"Seeing Rape and Robbery: Harpagmos in the Philippians Christ Hymn (Philippians 2:5–11)" in Biblical Interpretation. 25 (2017).
"Flipping Frames: Faithfulness of Difference (Romans 3:21-31)," part of the 2017 summer Bible reading plan, "Reformers Reading Romans," sponsored by the North Carolina Synod of the Evangelical Lutheran Church in America.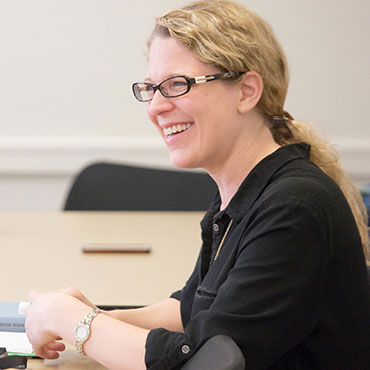 Michelle Voss Roberts is Associate Professor of Theology and Associate Dean for Academic Affairs.
"Discerning Doctrine: Interreligious Dialogue as Experiential Source of Theology" in The Past, Present & Future of Theologies of Interreligious Dialogue, eds. Terrence Merrigan and John Friday (Oxford: Oxford University Press, 2017).
"I'm With Her (and Him and Them): Reflections on Intersectionality," Feminist Studies in Religion Blog, August 27, 2017.
A Snapshot of Our Faculty
The School of Divinity faculty come from 12 states and 2 countries (United States, South Korea), 16 undergraduate colleges and universities (having majored in more than 10 different areas of study), 14 masters programs, and 13 doctoral programs. 26% identify as an ethnic minority and 37% identify as female. They come from 11 religious affiliations and 75% are ordained. Over the last five years they have collectively published over 100 books, chapter contributions, edited volumes, co-edited volumes, and translations.
Recent Posts
June 1, 2023

May 19, 2023

April 5, 2023