Main Content
by C. Mark Batten, Office of Communications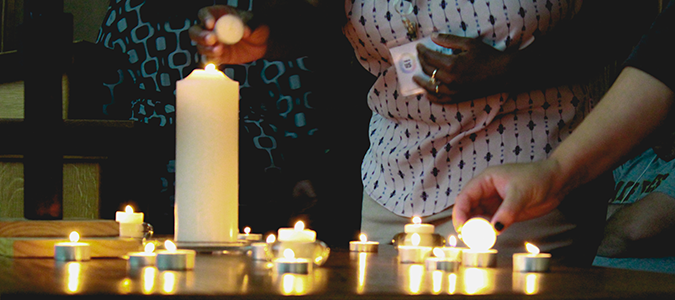 Wake Forest University School of Divinity welcomed 44 students to its Master of Divinity program during New Student Orientation, which began earlier this week.
This year's Orientation theme, This Is Us, was inspired by the self discovery that comes with beginning graduate theological education.  Student Orientation Coordinators Raven Hill (MDiv '18) and Chris McAuliffe (MDiv '18) have been planning the Orientation experience for new students since May. They sought to provide opportunities, over the course of three days, for new students to experience various perspectives, both inside and outside the classroom, while  engaging the full depth of the School of Divinity's identity. Hill and McAuliffe also dedicated space and time for students to forge new friendships, connections, and support systems that will have a lasting impact on student journeys. The school's mission to equip students of justice, compassion, and reconciliation is one that aims to cultivate critical thinkers that transform the world around them.
The incoming class, ranging in age from 22 to 56, comes from 18 states, 2 countries (South Korea, South Africa), 34 undergraduate colleges and universities, and represent over 20 religious affiliations. 46% percent of the class identifies as female, other as male or non-binary. 47% of them identify as ethnic minority and 58% are 30 or younger.
"Each person that enters this program offers a perspective and energy that is irreplaceable," Hill said. "While they may not know it yet, they too will shape this space by knowing, seeing, accepting, and being themselves."
"We sought to create an Orientation experience that introduced the ways the School of Divinity celebrates diverse religious, racial, ethnic, cultural, gender, and sexual identities and fosters accessibility for all," said McAuliffe. "It's one of our objectives as a school, to embody hospitality."
Shonda Jones, associate dean of admissions and student services, is excited about what this year's incoming class will bring to the community. "We look forward to guiding them along this journey as they prepare to transform the communities and congregations they will eventually serve," she said. "As new students, they bring new energy, passions, and talents to a vibrant community of teachers and learners."
The School of Divinity also offers Spring admission to its Master of Divinity program. In January, the school welcomed three students, making this year's entering cohort 47 students total.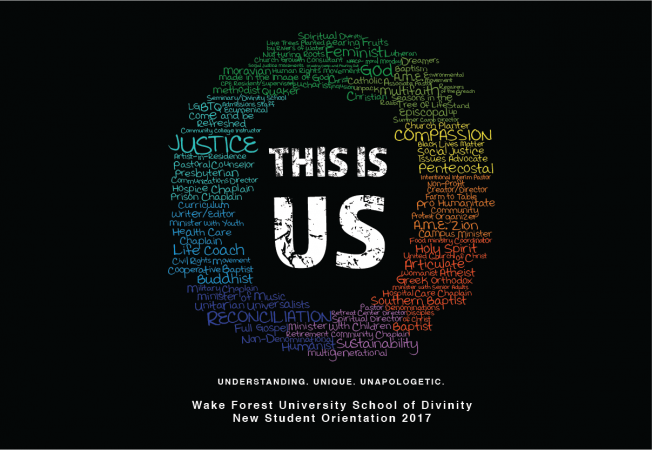 Categories: Admissions, News
Recent Posts
May 19, 2023

April 5, 2023

March 21, 2023