Main Content
by Lisa Snedeker, School of Law Communications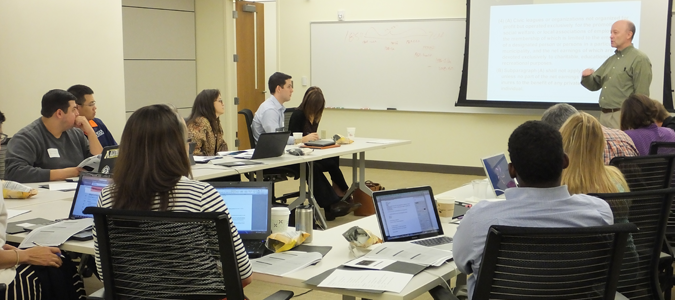 Wake Forest Law Professor Steve Virgil, director of experiential learning, is partnering with Wake Forest School of Divinity Professor Dr. John Senior to offer a 12-week, online Faith-Based Nonprofit Leadership Certificate Program beginning in January 2017. The program is open to all.
"This is a very good example of a cross-campus, multi-disciplinary effort that connects to the non-Wake Forest community as well," Professor Virgil says.
According to the program website, the course is ideal for participants who are:
Current and aspiring leaders of nonprofits (staff, board members, or volunteers)
Interested in forming a new nonprofit
The program cost is $250. (This does not include travel and lodging for those who choose to attend the two weekend sessions in-person.)
Certificates will be awarded through the Wake Forest University School of Divinity following completion of all sessions.
Registration is available here. For more information, contact Lance Henry, Certificate Program Assistant.
This program is possible thanks to the generous support of the Wake Forest University Provost's Fund for Academic Innovation and the Jesse Ball DuPont Foundation.
About the School of Divinity
The Wake Forest University School of Divinity is a dynamic and ecumenical theological institution that prepares men and women to be religious leaders in a changing world. The School currently offers the Master of Divinity degree and several joint degrees in law, bioethics, counseling, education, and sustainability, and a dual degree pathway in management, offered in partnership with other schools of the University. Through imaginative courses and diverse programs of community engagement, students are equipped to be agents of justice, reconciliation, and compassion in Christian churches and other ministries.
About the School of Law
Wake Forest University School of Law consistently ranks among the nation's top 50 law schools. More information is available at law.wfu.edu
Categories: Collaborative for Public Religious Leadership, Community Engagement, Continuing Education, Courses, Faculty, News
Recent Posts
June 1, 2023

May 19, 2023

April 5, 2023