Main Content
School of Divinity faculty publish regularly. This update will help you explore the depth and breadth of our faculty's most recent publications and ongoing research.
Fred Bahnson
Assistant Teaching Professor of Ecological Well-Being
Director, Food, Health, and Ecological Well-Being Program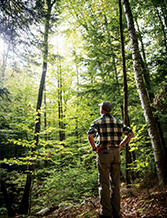 "The Priest in the Trees: Feral faith in the age of climate change," Harper's Magazine, December 2016, Volume 333. No. 1999.
Harper's Magazine, the oldest general-interest monthly (having debuted in June 1850) in America, explores the issues that drive our national conversation, through long-form narrative journalism and essays. With its emphasis on fine writing and original though Harper's provides readers with a unique perspective on politics, society, the environment, and culture.
"Pilgrim's Progress:Geoff Dyer and 'thin spaces'," Books & Culture, Nov./Dec. 2016.
Sally Ann Morris
Musician in Residence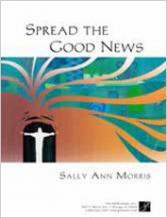 Spread the Good News: Hymn Tunes and Songs of Sally Ann Morris (Chicago: GIA Publications, 2016).
"Her musical settings are melodically beautiful, imminently singable, harmonically interesting, and faithfully capture the tone and meaning of the poetry they accompany.Her music nurtures a renewed sense of the beauty and wonder of God."
Thomas H. Troeger
Cox Professor, Emeritus, Yale Divinity School and Institute of Sacred Music
Gail R. O'Day
Dean and Professor of New Testament and Preaching
"Shaped By Hearing: Living our Stories Together. How do we reclaim the Bible in the pulpit for people who have little grounding or contact with it?," pp. 3-11 in Questions Preachers Ask: Essays in Honor of Thomas G. Long, eds. Scott Black Johnston, Ted A. Smith, and Leonara Tubbs Tisdale (Louisville: Westminster John Knox, 2016).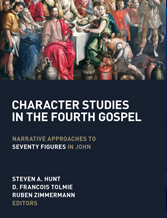 "Martha: Seeing the Glory of God," pp. 487-503 in Character Studies in the Fourth Gospel: Narrative Approaches to Seventy Figures in the Gospel of John, eds. Steven A. Hunt, D. Francois Tolmie, Ruben Zimmermann (Grand Rapids: Eerdmans, 2016).
"This collection of studies of John's characters builds on the numerous literary studies of the Gospel that have been done in recent decades, offering the best in recent scholarship. At the same time, the studies are accessible, inviting a broad range of current readers to consider one of the most intriguing aspects of John's narrative—its portrayal of the people whose lives are somehow intertwined with that of Jesus. . . . Valuable for scholars, teachers, and preachers, all of whom face the challenge of reading the text in fresh and stimulating ways."
Craig R. Koester
Professor and Asher O. and Carrie Nasby Chair of New Testament, Luther Seminary
Michelle Voss Roberts
Associate Professor of Theology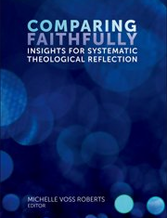 Editor, Comparing Faithfully: Insights for Systematic Theological Reflection (Bronx, NY: Fordham University Press, 2016).
"Advances the burgeoning field of comparative theology. Voss Roberts hones in on how theologians read closely and respectfully the texts and ideas of other traditions, making themselves vulnerable to their insights; and consider whether rational accounts of their own faith could be substantively enriched by encounters with those others, without cannibalizing or appropriating them."
James W. Farwell
Virginia Theological Seminary
Categories: Faculty, News, Publications
Recent Posts
June 1, 2023

May 19, 2023

April 5, 2023