Main Content
by C. Mark Batten, Office of Communications
When the American Academy of Religion (AAR) and the Society of Biblical Literature (SBL) host their annual meetings November 19-22 in San Antonio, three faculty from Wake Forest University School of Divinity will present their own or respond to other's scholarly research, participate on panels, or preside over topical sessions. Their involvement with these annual meetings is not only important as a centralized place to discuss research in their respective fields, but the meetings have profound impact on the ways they teach and engage students at the School of Divinity.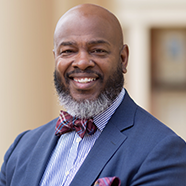 Derek S. Hicks, Assistant Professor of Religion and Culture
Chair of Religion and Food Group

Sponsoring session, "Adaptation, Change, and Authenticity in Contemporary Islamic Foodways." Sunday, Nov. 20, 9:00 – 11:30 a.m.
Co-sponsoring session with the Women and Religion Section, "Kitchen Religion: Food, Faith, and Gender." Monday, Nov. 21, 4:00 – 6:00 p.m.
"A great deal of what I learn from other scholars, either through presenting or presiding, ends up in my classes," Hicks said. "These meetings allow me to engage scholars I assign in classes. What I find valuable is having conversations with them, gaining nuances of their scholarship that may not be present in their writings."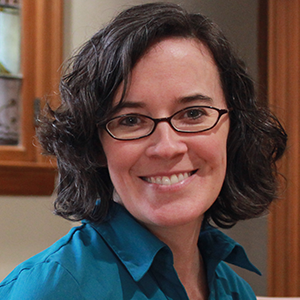 Elizabeth O. Gandolfo, Earley Assistant Professor of Catholic and Latin American Studies
Presenting, "San Romero: A Case Study in the Tension Between Popular and Ecclesiastic Sainthood." Part of session, "The Future of Canonization and Sainthood in the Roman Catholic Church." Monday, Nov. 21, 4:00 p.m.
"Gathering together with colleagues at meetings like this helps me to do better work as a teacher-scholar," she said. "When I come back to my work here, I am better informed and inspired to participate in our mission to form religious leader for the 21st century.  I am more up to date on research in my field and I am more excited than ever about sharing the transformative potential of theology with my students."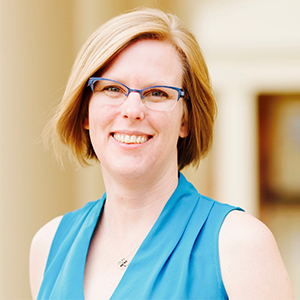 Katherine A. Shaner, Assistant Professor of New Testament
Presenting, "Women, Slaves, and Disenfranchized Workers: Forgotten Protesters in Mark 11:15-19." Part of the session, "Speech and Talk in the Ancient Mediterranean World." Sunday, Nov. 20, 1:00 p.m.
Responding, "Paul and Politics: Poverty in the Biblical World." Saturday, Nov. 19, 9:00 a.m.
Member, Steering Committee, Paul and Politics
 "My students have read and given me feedback on my paper presentation," Shaner said. "My research questions often come out of my teaching and my scholarly work is often sharpened in the process of teaching. Students are important colleagues for me in working out my scholarship."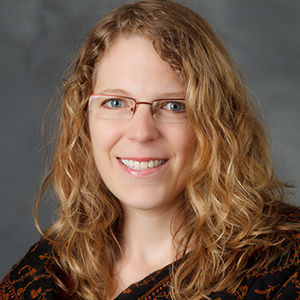 Michelle Voss Roberts, Associate Professor of Theology
Voss Roberts is Vice President and President-elect of the Society for Hindu-Christian Studies.
Panelist, "Theology Without Walls: The Human Predicament." Saturday, Nov. 19, 4:00 – 5:30 p.m.
Presider, "Honoring Jim Fredericks, Pioneer in Buddhist-Christian Studies." Saturday, Nov. 19, 9:00 a.m. – 12:00 p.m.
Panelist, "Comparative Theology in the Classroom." Tuesday, Nov. 22, 9:00 – 11:30 a.m.
"My presentation with the Comparative Theology group is a reflection on my experiences and experiments in teaching the Introduction to Christian Theology course," Voss Roberts said. "The new work of other panelists in this session, especially on millennials and religious belonging, have shaped how I plan to teach my Comparative Theology course elective in the Spring."
Categories: Faculty, News, Publications
Recent Posts
June 1, 2023

May 19, 2023

April 5, 2023