Main Content
Faith in Literature – Contemporary Writers of the Spirit Convene at UNC Asheville, Oct. 21-22, with Public Radio's On Being with Krista Tippett
On Oct. 21-22, 2016, UNC Asheville and the Wake Forest University School of Divinity will jointly convene Faith in Literature: A Festival of Contemporary Writers of the Spirit, a gathering of 11 writers whose work deeply engages—by embracing, complicating, or wrestling with—a faith tradition or spiritual practice. The two-day event, to be held on UNC Asheville's campus and featuring writers from several faith traditions, will include readings, panel discussions, guided conversations that include audience members, and two open productions of On Being with Krista Tippett, who is participating thanks to festival partner WCQS – Western North Carolina Public Radio.
Conference co-organizers are Richard Chess and Evan Gurney of UNC Asheville's faculty, and Fred Bahnson from the Wake Forest University School of Divinity.
"For many years, I've been dreaming of organizing an event that would bring together a group of first-rate writers who deal seriously and honestly with the spiritual and religious life," said Chess, a poet and writer who is the Roy Carroll Professor of Honors Arts and Sciences, director of the Center for Jewish Studies at UNC Asheville, and author of Third Temple (University of Tampa Press, 2007). "I don't know what it's like for other folks who take their spiritual and religious lives seriously, but I've always turned to the work of poets, fiction and nonfiction writers as part of my own spiritual and artistic life. I'm thrilled to have this opportunity to feature the life of the spirit and literature in this festival."
"When Rick Chess suggested that UNCA and Wake Forest University School of Divinity partner on a faith and writing conference, we were immediately interested," said Bahnson, assistant professor of the practice of ecological well-being at WFU School of Divinity and author of Soil and Sacrament (Simon & Schuster, 2013). "Given the School of Divinity's commitment to spirituality and the arts and interfaith conversations, we felt that a gathering of writers from different faith traditions would fit well with Asheville's rich literary heritage and create some new partnerships."
"Faith in Literature will engage spiritual and literary traditions that are sometimes pushed to the margins of cultural conversations in the South and, indeed, the larger nation," said Gurney, assistant professor of English at UNC Asheville. "The event provides an opportunity to consider and appreciate the commitments and practices and problems shared by writers who compose literature that is informed, intensified, and complicated by faith and spirituality."
Krista Tippett, broadcaster and New York Times best-selling author, will conduct featured conversations to be recorded for her Peabody Award-winning public radio broadcast and podcast, On Being. Tippett's interview guests will include poet Marilyn Nelson, on Friday, Oct. 21, and Pulitzer Prize winner Isabel Wilkerson, who reads on Saturday, Oct. 22. Wilkerson's reading also is a part of Pulitzer NC: The Power of Words, presented by the North Carolina Humanities Council, and she will be UNC Asheville's Goodman Endowed Visiting Artist. Nelson will be the P. B. Parris Visiting Writer. General admission tickets for the evening events will be available to purchase.
Additional readings and discussions will be free and open to the public. The festival is supported in partnership with WCQS, Asheville's NPR station, with additional support from Malaprop's Bookstore and Café as well as UNC Asheville's Center for Jewish Studies, Center for Diversity Education, Osher Lifelong Learning Institute; and the NEH Distinguished Professor in the Humanities. This project also is made possible in part by funding from the North Carolina Humanities Council, a statewide nonprofit and affiliate of the National Endowment for the Humanities.
For more information, visit wakediv.school/faith-in-literature.
Featured Conversations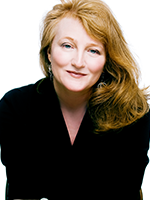 Krista Tippett is a Peabody Award-winning broadcaster and New York Times best-selling author. She has collected her interviews into several books, including a memoir, Speaking of Faith (Viking, 2007), Einstein's God (Penguin Books, 2010), drawn from her interviews at the intersection of science, medicine, and spiritual inquiry, and the New York Times best-seller published in April, Becoming Wise: An Inquiry into the Mystery and Art of Living (Penguin Press). She received the 2013 National Humanities Medal from President Obama at the White House. Her public radio broadcast, On Being, airs on more than 400 public radio stations across the U.S., and is distributed by American Public Media. Locally, On Being airs on WCQS.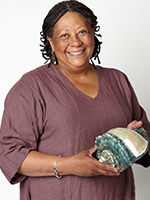 Marilyn Nelson is the author or translator of more than 24 books, including My Seneca Village (namelos, 2015), the collection of poems, Faster Than Light (LSU Press, 2012), and the novel in verse for young adults, American Ace (Dial Books, 2016). She was awarded the 2012 Frost Medal, the Poetry Society of America's most prestigious award, for "distinguished lifetime achievement in poetry," and in January 2013, she was elected a chancellor of The Academy of American Poets. Nelson is a professor emerita of English at the University of Connecticut, was founder/director and host of Soul Mountain Retreat, and held the office of poet laureate of the State of Connecticut from 2001 to 2006.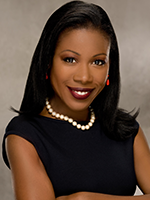 Isabel Wilkerson is author of The Warmth of Other Suns (Random House, 2010), the New York Times best-seller that brings to life one of the epic stories of the 20th century through three unforgettable protagonists who made the decision of their lives during what came to be known as the Great Migration. It won numerous awards including the 2010 National Book Critics Circle Award for Nonfiction and was named to The New York Times Magazine list of the All-Time Best Books of Nonfiction. Wilkerson won the Pulitzer Prize for her work as Chicago Bureau chief of The New York Times in 1994, making her the first black woman in the history of American journalism to win a Pulitzer Prize and the first African-American to win for individual reporting. Wilkerson has also won the George Polk Award, a John Simon Guggenheim Fellowship, and she was named Journalist of the Year by the National Association of Black Journalists.
Writers, Poets and Playwrights
Scott Cairns is the author of eight books of poetry, including Idiot Psalms (Paraclete Press, 2014) and Slow Pilgrim: The Collected Poems (Paraclete Press, 2015). His writing has appeared in The Atlantic, The Paris Review, New Republic, Poetry, and elsewhere, and has been anthologized in Best Spiritual Writing and Best American Spiritual Writing.
Amy Gottlieb's fiction and poetry have been published in Other Voices, Lilith, Puerto del Sol, Zeek, Storyscape, The Bloomsbury Anthology of Contemporary Jewish American Poetry, and elsewhere. She has received a literary fellowship and residency from the Bronx Council on the Arts, and an arts fellowship from the Drisha Institute for Jewish Education. The Beautiful Possible (Harper Perennial, 2016) is her first novel.
Shadab Zeest Hashmi is the author of Kohl & Chalk (Poetic Matrix Press, 2013) and Baker of Tarifa (Poetic Matrix Press, 2010). Her poems have been translated into Spanish and Urdu, and published in Prairie Schooner, Poetry International, Wasafiri, The Cortland Review, Vallum, Atlanta Review, Journal of Postcolonial Writing, The Adirondack Review, and many more. She received the Nazim Hikmet Poetry Prize and the San Diego Book Award for Kohl & Chalk in 2014.
David Brendan Hopes is professor of English at UNC Asheville, an actor, painter, poet and widely produced playwright. He is the author of the Juniper Prize- and Saxifrage Prize-winning book, The Glacier's Daughters (University of Massachusetts Press, 1981), Blood Rose (Urthona Press, 1996), the Pulitzer- and National Book Award-nominated A Childhood in the Milky Way (University of Akron Press, 1999), and the volumes of essays fusing the natural, personal and spiritual, A Sense of the Morning (Milkweed Editions, 1999) and Bird Songs of the Mesozoic (Milkweed Editions, 2005).
Laurie L. Patton is the 17th president of Middlebury College and is an authority on South Asian history, culture, and religion. She is the author or editor of nine books and more than 50 articles in the field and has translated the classical Sanskrit text, The Bhagavad Gita. In addition, she has published two books of poetry, has lectured widely on interfaith issues and religion and public life, and has consulted with White House offices on faith-based initiatives, as well as on civic engagement.
Alicia Jo Rabins is a writer, composer, performer and Torah teacher. Her poetry book, Divinity School (American Poetry Review, 2015), won the 2015 American Poetry Review/Honickman First Book Prize. She tours internationally with her musical project, Girls in Trouble, an indie-folk song cycle about the complicated lives of Biblical women, and her one-woman chamber-rock opera was named one of Portland's best theater performances of 2014 by the Willamette Week.
Lauren Winner is assistant professor of Christian spirituality at Duke Divinity School. She writes and lectures widely on Christian practice, the history of Christianity in America, and Jewish-Christian relations. Her books include Girl Meets God (Shaw Books, 2004), Mudhouse Sabbath (Paraclete Press, 2007), a study of household religious practice in 18th-century Virginia, Still: Notes on a Mid-Faith Crisis (HarperOne, 2013), and, most recently, a book on overlooked biblical tropes for God, Wearing God (HarperOne, 2015).
Festival Sponsors
About Wake Forest University School of Divinity
The Wake Forest University School of Divinity is a dynamic and ecumenical theological institution that prepares men and women to be religious leaders in a changing world. The School currently offers the Master of Divinity degree and several joint degrees in law, bioethics, counseling, education, and sustainability, and a dual degree pathway in business, offered in partnership with other schools of the University. Through imaginative courses and diverse programs of community engagement, students are equipped to be agents of justice, reconciliation, and compassion in Christian churches and other ministries.
About UNC Asheville
UNC Asheville is the designated liberal arts institution for the UNC system. Enrolling 3,900 students and offering more than 30 undergraduate majors and a Master of Liberal Arts and Sciences degree, UNC Asheville encourages students to take part in a nationally acclaimed undergraduate research program and participate in interdisciplinary learning. From internships and hands-on projects, to study abroad and community engagement, students experience an education that extends beyond campus into the vibrant City of Asheville, the surrounding Blue Ridge Mountains and the world. www.unca.edu
About the Center for Jewish Studies at UNC Asheville
Established in 1982, the Center for Jewish Studies (CJS) at UNC Asheville serves the university and the community. It draws on resources of both, provides services and programming for both, and brings the people of the university and the larger community together intellectually, artistically, and spiritually. Specifically, the CJS coordinates academic course offerings in Jewish Studies; hosts visiting scholars and performing artists; encourages and supports the activities of Jewish students at UNC Asheville; and assists with the development and maintenance of archival materials on Jewish life in Western North Carolina. cjs.unca.edu
About WCQS & On Being
Western North Carolina Public Radio, Inc. operates WCQS-FM and its associated broadcast services as a community-based public radio network, committed to enhancing the quality of life in Western North Carolina by expanding listeners' horizons through new perspectives and listening experiences; promoting the free and independent interchange of ideas and information; and enriching and reflecting the cultural climate, heritage and traditions of our region and society (www.wcqs.org). On Being, heard weekly on WCQS, opens up the animating questions at the center of human life: What does it mean to be human, and how do we want to live? On Being is broadcast every Sunday at 7:00 am on WCQS, 88.1 FM in Asheville. www.onbeing.org
About Pulitzer NC
Pulitzer NC: The Power of Words, a multifaceted public program presented by the North Carolina Humanities Council, highlights the way Pulitzer Prize-winning journalism, literature, and drama influence our world. The project is part of The Pulitzer Prizes Centennial Campfires Initiative, a joint venture of the Prizes Board and the Federation of State Humanities Council, in celebration of the 2016 centennial of the Prizes. This initiative illuminates the impact of journalism and the humanities on American life today, to imagine their future and to inspire new generations to consider the values represented by Pulitzer Prize-winning work. nchumanities.org/content/pulitzernc
Categories: Media Advisory, Special Events
Recent Posts
June 1, 2023

May 19, 2023

April 5, 2023