Main Content
by Andrea Simmonds (MDiv '18) and C. Mark Batten, Office of Communications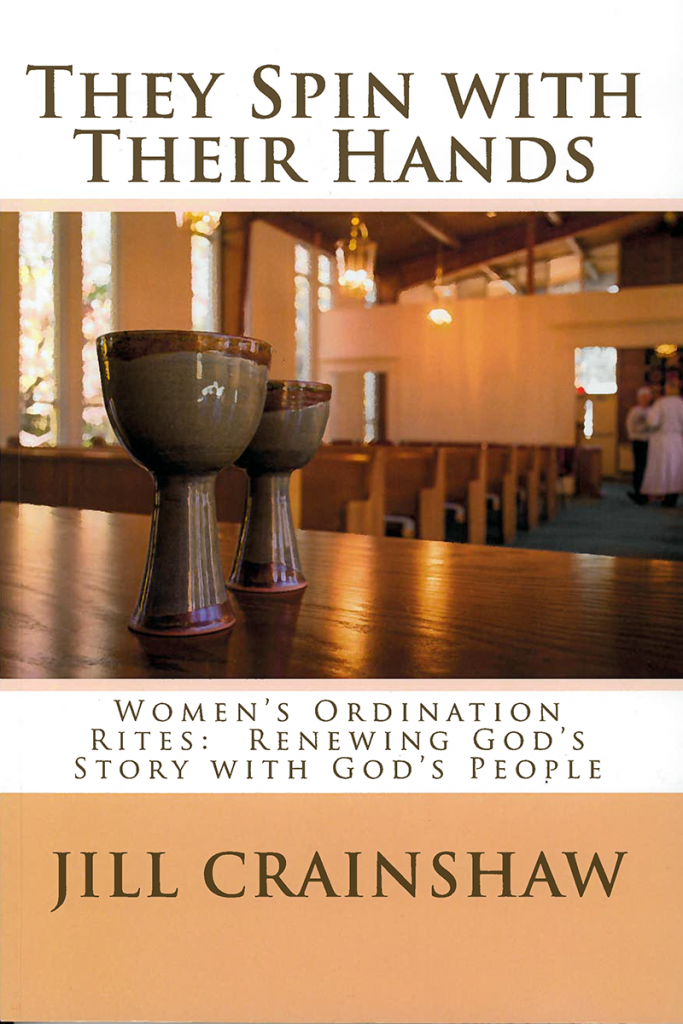 Last year Jill Y. Crainshaw, Blackburn Professor of Worship and Liturgical Theology, published They Spin with Their Hands: Women's Ordination Rites: Renewing God's Story with God's People (Order of St. Luke Press, 2015).
The book chronicles the ordination stories of several women and the power of the rites, practices, and distinct nature of the women's ordination services. Crainshaw says the book is intended to amplify unique theological voices and themes that emerge out of women's ways of ordaining.
"I've been thinking and writing about this topic since I began teaching at the School of Divinity and witnessing the ordination services of my students," Crainshaw reflected. "As more of our female students were ordained in various traditions, I became more and more curious about what makes services where women are being ordained unique."
Crainshaw believes that it is wonderful that society has begun to see an increase in female corporate executives and, in some traditions, pastors. However, it is not enough to just have a female leader in a system that is still plagued by an overarching patriarchal hierarchy. "Merely ordaining women into a non-egalitarian system does not solve the problem of inequality in the church," she said. "We need to draw attention to the problem and proclaim and embody in these ordination rites how women are symbols of hope and anchors of new thoughts."
A problem for many traditions and individual congregations is an enduring disconnect between the New Testament picture of Jesus' affirmation of women and in how women continue to be treated in churches and in society as a whole Crainshaw mentioned. In many traditions, for example, there are still larger numbers of men in higher paying positions than women.
"Are women's ways of ordaining after something else?," Crainshaw asks. "I'm after radical change that eliminates non-egalitarian structures all together."
They Spin with Their Hands is designed to be accessible to those who are teaching worship, students in seminary, and clergy who may participate in ordination services.
It is also an invaluable resource for those who are seeking ordination. The stories highlighted in the book celebrate several School of Divinity alumnae, including Ann Brinson (MDiv '03), Carin Delfs (MDiv '05), Joanne Henley (MDiv '02), Khelen Kuzmovich (MDiv '13), Linda McRae (MDiv '03), Mamie Murphy (MDiv '13) Kristi Rolison (MDiv '03), and Amy Starr Russell (MDiv '13).
"When I participated in the ordination services of these women or heard them talk about the services, I had a sense of 'wow' as I saw justice being made right there in front of those of gathered to worship," Crainshaw said. "In these ordination services, women are named and recognized as being called by God."
Crainshaw combines theological, liturgical, and historical understanding of these women's ordination rites. "The narrative arc of these women's stories and how that gets solidified in these ordination rites captures something about the gospel that has otherwise been missed," she said. "We want equality for women, but the systems that made them unequal in the first place have not changed."
Categories: Academics, Faculty, News, Publications
Recent Posts
June 1, 2023

May 19, 2023

April 5, 2023