Main Content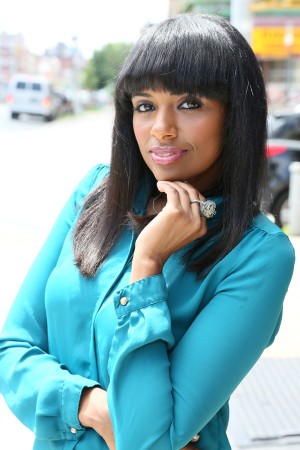 Rahiel Tesfamariam, founder of Urban Cusp and a former columnist for The Washington Post, will speak Feb. 4 at Wake Forest.
The talk, "Race, Gender, Activism, and Faith," will begin at 7 p.m. in Farrell Hall's Broyhill Auditorium. The event is free and open to the public.
"Tesfamariam's visit is a wonderful opportunity for our community to hear a creative voice involved in the national conversation on the role of the church and faith leaders in a changing and challenging climate," said School of Divinity Associate Dean of Admissions and Student Services Shonda Jones.
Urban Cusp is a digital lifestyle magazine that highlights voices of progressive urban culture, faith, social change, and global awareness not found in mainstream media to promote change. It reaches over 15 million viewers each month.
In response to the Ferguson non-indicment decision, Tesfamariam led the national Black Friday boycott via social media called #NotOneDime. In an interview with The New York Times she said, "The power structure isn't listening to us in the streets or in the courts, so we are going to have to do it with our buying power."
Tesfamariam has been featured in Ebony and Revolt TV among "Leaders of the New School," and is one of six women named by Essence magazine as "The New Civil Rights Leaders." She is also listed among The Root 100 (2015), a list of innovative and creative young leaders in the African-American community.
Tesfamariam has lectured and led workshops on cultural media literacy and black feminism, hip-hop and spirituality, leadership and activism as a lifestyle, and social media and the arts as a new way forward. She holds degrees from Stanford University and Yale Divinity School.
The event is presented by the School of Divinity in partnership with the Department of Communication, Department of Women's, Gender, and Sexuality Studies, the Office of Multicultural Affairs, the Anna Julia Cooper Center, and the Office of the Provost.
Categories: Media Advisory, Special Events
Recent Posts
June 1, 2023

May 19, 2023

April 5, 2023