Main Content
by Fred Bahnson and C. Mark Batten, battencm@nullwfu.edu, Office of Communications
Later this month, the School of Divinity will convene twenty young faith leaders from across the U.S. and Canada for its second annual Re:Generate Fellowship on Ecological Vocation and Religious Leadership.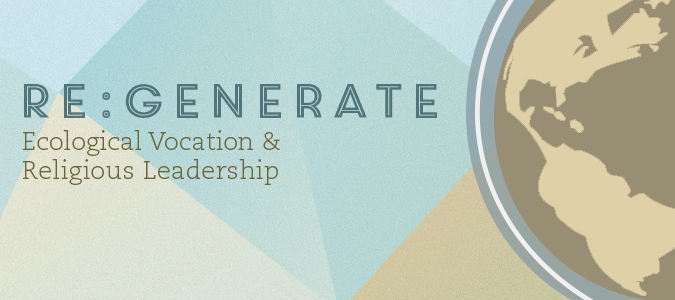 With generous support from the Byron Fellowship Educational Foundation and Kalliopeia Foundation, the fellowship provides a holistic leadership development program for young North American faith leaders who are exploring vocational issues focused in the areas of food justice, sustainable agriculture, climate change, and ecological resilience. The cohort will gather at St. Francis Springs Retreat Center in Stoneville, NC.
"Fifteen years ago I was a young seminary grad entering the world of sustainable agriculture and earth care and didn't have many peers to lean on," said Fred Bahnson, director of Food, Faith, and Religious Leadership Initiative at the school and creator of the Re:Generate Fellowship. "My desire to start this fellowship came out of a deep need to connect faith leaders working on ecological issues and start building a national network."
Bahnson will be joined by co-leader Matthew Williams from the Forum on Theological Exploration, and Justin Catanoso, who directs Wake Forest University's Journalism program, will lead a writing workshop.The twenty Re:Generate fellows in the 2016 cohort represent 13 different states across the U.S. as well as Ontario, Canada. Meet this year's Re:Generate Fellows.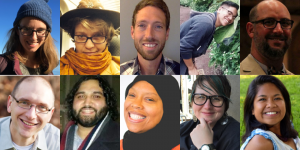 Over the past three years, the School of Divinity has emerged as a national leader in addressing ecological well-being, climate change, and food justice, with a specific niche in training and equipping faith leaders. Through the Food, Faith, and Religious Leadership Initiative, the school trains future leaders through a 15-credit certificate program in Food and Faith nested within the Master of Divinity degree, and offers a robust continuing-education program. The initiative's workshops, conferences, and retreats have attracted hundreds of participants from 17 states and five countries, from 10 colleges including Exeter University in England, and from more than a dozen Christian denominations, as well as from other faiths. Every June the school convenes a five-day summer immersion course in Food, Faith, and Ecology in the North Carolina mountains.
"At the School of Divinity, attention to ecological vocation in theological education is not a side program, but is understood to reside at the heart of the Gospel," said Gail R. O'Day, Dean of the School of Divinity. "The Re:Generate Fellowship will aid young faith leaders' professional development as they work in farm-to-table, land conservation, and energy sustainability movements."
Read more about how you can partner with the Food, Faith, and Religious Leadership Initiative, join our mailing list to receive updates, and attend an upcoming continuing education event.
Categories: Community Engagement, Faculty, News, Religious Leadership and Food, Health, and Ecology
Recent Posts
June 1, 2023

May 19, 2023

April 5, 2023