Main Content
Media Contact: Mark Batten, 336.758.3959
Wake Forest University School of Divinity is pleased to welcome two new faculty members in theology and homiletics. These teacher-scholars will add to the already accomplished and distinctive faculty at the School, as both of them bring innovative teaching, scholarly depth, and a commitment to the School's mission to prepare agents of justice, reconciliation, and compassion for public religious leadership.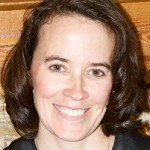 Elizabeth O'Donnell Gandolfo joins the faculty as Earley Assistant Professor of Catholic and Latin American Studies. She received a B.A. from Saint Joseph's University, a M.T.S. from the University of Notre Dame, and a Ph.D. from Emory University. Her research interests include feminist and Latin American liberation theologies, Catholic theology, and systematic theology. Gandolfo's first book, The Power and Vulnerability of Love: A Theological Anthropology (Fortress, 2015), draws on women's experiences of maternity and natality to construct a theology of suffering and redemption that is anchored in the reality of human vulnerability. She is currently involved with several projects, including a second book on the practical and theological lessons that North American Christians might learn from the ecclesial base communities of El Salvador.
In addition to her appointment at the School of Divinity, Gandolfo will be a member of the Latin American and Latino Studies (LALS) program at Wake Forest College. LALS sponsors a wide variety of academic programs, conference, and events that improve and advance the understanding of and appreciation for Latin America and its people. Gandolfo will further enrich the University's efforts to increase diversity and cultural awareness among the Wake Forest and local communities.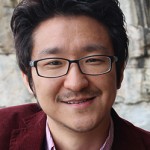 Sunggu Yang joins the School of Divinity as the Louisville Postdoctoral Fellow for the 2015-16 and 2016-17 academic years. Yang comes to the School of Divinity as a recipient of a Postdoctoral Fellowship from the Louisville Institute, part of its Vocation of Theological Educator Initiative. As a fellow, Yang is matched with a divinity school accredited by The Association of Theological Schools (ATS) for a two-year placement. The prestigious fellowship recognizes Yang's exceptional promise for scholarship and service to the church. The School of Divinity is honored to partner with the Louisville Institute to mentor and shape Yang's vocation as a theological educator.
Yang received a B.A. from Yonsei University in Seoul, Korea, a M.Div. from Emory University's Candler School of Theology, a Master of Sacred Theology in Liturgical Studies from Yale Divinity School, and a Ph.D. from Vanderbilt University. His research and academic interests focus on cross-cultural education and ministry, comparative homiletical studies, and the intersection of pop culture – specifically films – with preaching and worship. Since 2011, he has served as managing editor of The Journal of Homiletic, published by The Academic of Homiletics, and in 2014 founded the Asian American Theological Forum, an online resource-sharing and conversational platform on Asian American Christianity and beyond. Yang is ordained in Presbyterian Church (USA) and has been involved in congregational ministry, serving most recently as Associate Pastor of Campus Ministry and Worship at Nashville Korean Presbyterian Church.
– More about Latin American and Latino Studies
– Louisville Institute's Postdoctoral Fellowship Programs
Recent Posts
June 1, 2023

May 19, 2023

April 5, 2023